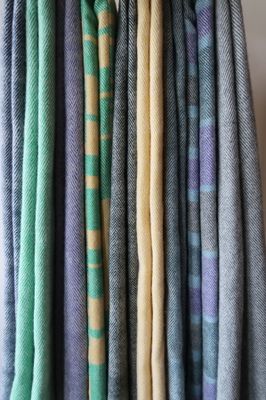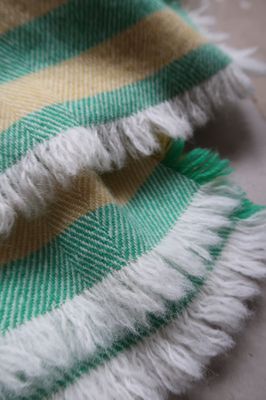 TAMAR - throws of various colours
Tamar
$395.00
These durable and soft New Zealand wool throws are perfect for times when the weather turns chilly and you need something light to snuggle under. This limited edition TAMAR warp of 68 metres made up twenty throws in nine different colour ways so there are only a few in each colour available. All throws are hand finished, stitched up the centre to create a 150cm width and machined around the edges, then machine washed on a gentle wool cycle using an eco-friendly wool wash to fluff up the fringes.

YARN: NZ crossbred wool

SIZE: 150 x 150cm (approx)
CARE INSTRUCTIONS: We recommend hand washing or a gentle wool wash in your machine. Do not tumble dry.

SKU: T033