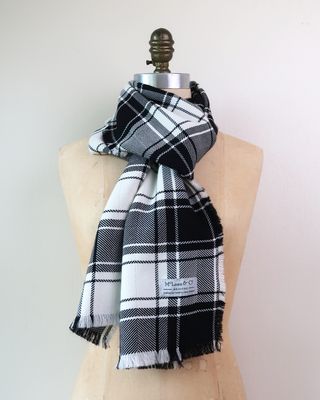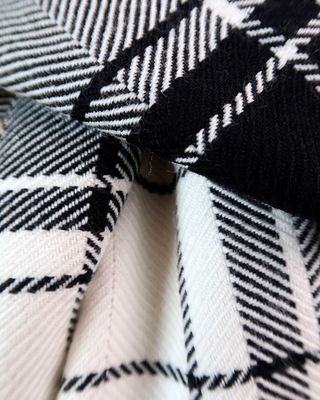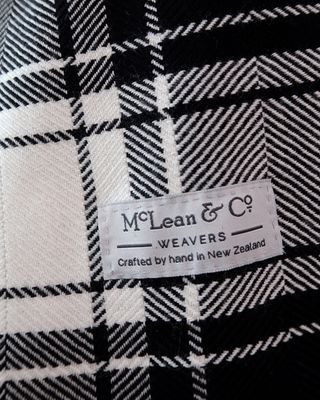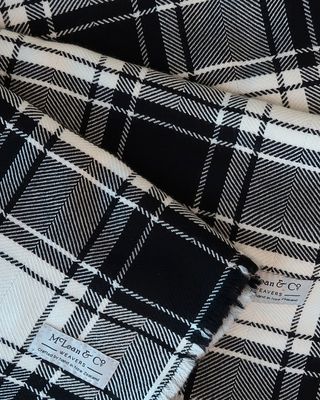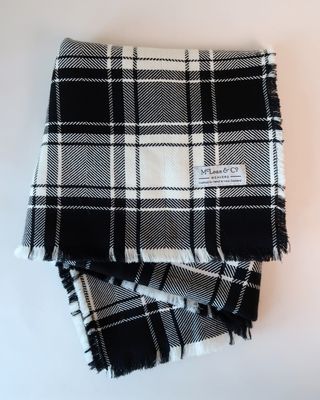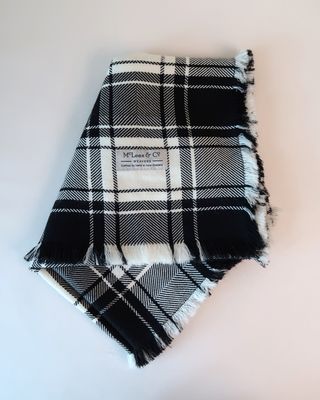 BEAL #1 - black + white plaid
Beal
$170.00
Our limited edition, Beal #1 collection is woven using very fine New Zealand grown and processed
Merino wool. The white is undyed, while the black has been dyed using metal free, eco-friendly
dyes and processes.
We named this collection, Beal, because it is black and white. A wee bit random, but it help us to remember which collection is which if we can make name/colour associations. Like all our collections, the Beal collection is named after a street in Oamaru. Beal Street was named by
Surveyor Thompson for the River Beal, a small river in Greater Manchester, England.
The unconventional herringbone pattern of this scarf references the traditions of herringbone, within a contemporary design. McLean & Co are passionate about preserving traditional textile skills and designs using the finest New Zealand yarn, and bringing them into today's world.
Click HERE to see how Rod wove BEAL #1 on our c1900 Hattersley Dobby loom.

Wrap yourself in luxurious New Zealand quality, very limited edition with only a small number of scarves and wraps woven in this BEAL #1 collection.
SKU: SCF 701