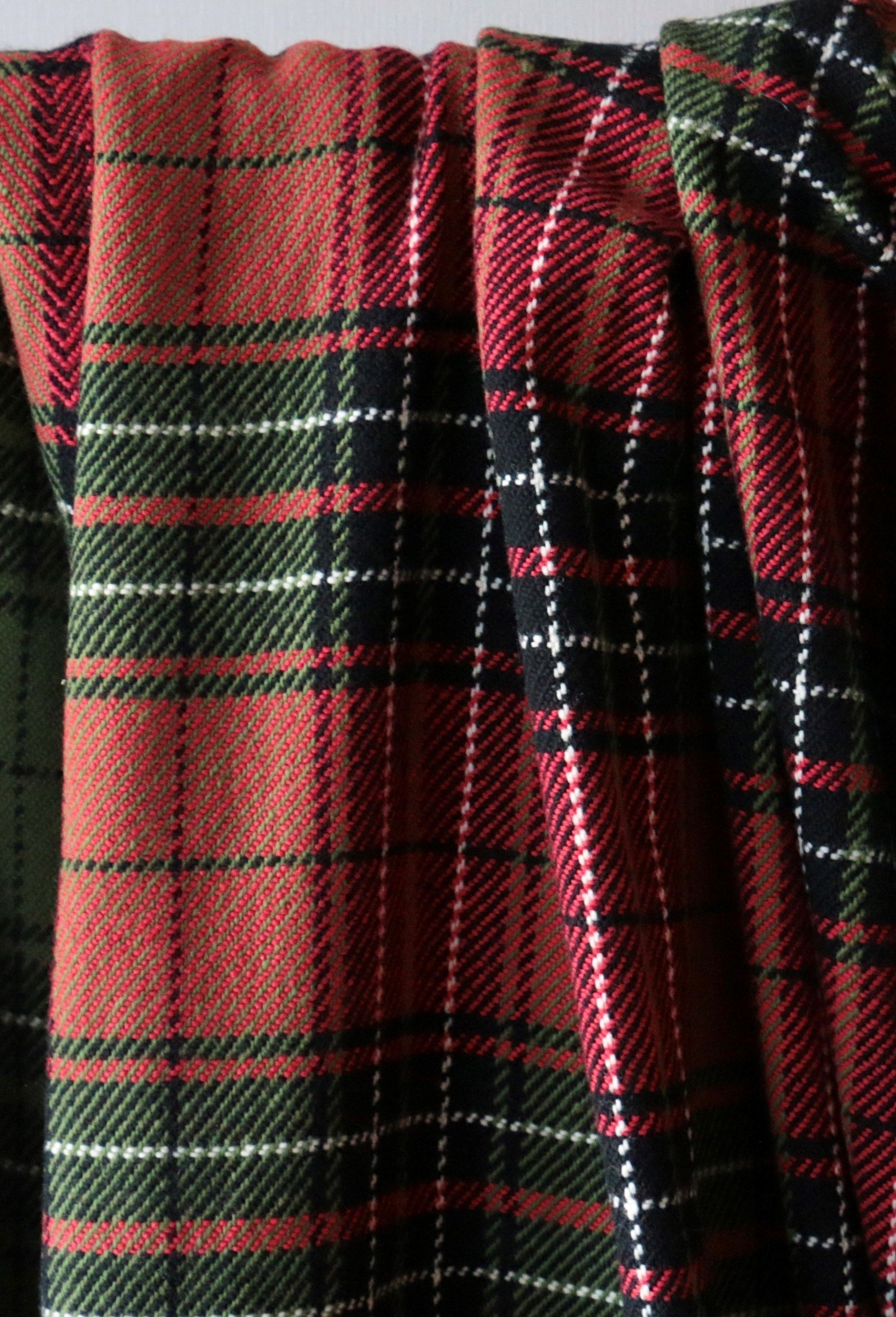 MCLEAN TARTAN - bush green and red
McLean
$375.00
Our McLean tartan collection includes variations on the traditional Maclean hunting tartan. We like mixing things up a bit, adding a contemporary twist to a traditional design, especially by using colour. In this collection we have used the traditional Maclean hunting tartan sett, but woven it
using red and bush green yarn we have dyed to reference the native flora of New Zealand.
Woven using a heavy weight NZ grown and processed Merino yarn, these throws are perfect for draping across furniture, snuggling under on chilly evenings, and wearing wrapped around yourself, to keep you toasty and warm.
YARN: NZ Merino grown and processed
THROW SIZE: 200 x 82cm (approx) with frayed, hemmed edges

CARE INSTRUCTIONS
Hand wash in cool water using mild eco-friendly wool detergent, then dry flat. Cool iron. Dry cleanable. DO NOT MACHINE WASH OR TUMBLE DRY.
SKU: TO 45